Psychedelics and EMDR Therapy
This 3 credit EMDRIA Approved Advanced Topics Course is provided in partnership with Institute for Creative Mindfulness (ICM) (#10002-124) and Adam O'Brien.
Abstract: EMDR and trauma therapists are increasing being asked by clients about the therapeutically use psychedelics to help support their trauma healing. This presentation provides a basic overview of working with the therapeutic use of psychedelic and psychedelic integration for EMDR Therapy therapists. Psychedelic integration supports clients pre/post-dosing sessions (not providing psychedelic sessions!) and EMDR 8-Phases is in an important position to help people heal from psychedelic traumas but also to become more fully integrated from adaptive use of psychedelics. Overview of recent trends and therapeutic approaches with psychedelics will be performed. Ways of assessing and infusing psychedelic integration into the 8-phases of EMDR Therapy will be emphasized. Assessing for addiction/dissociation considerations will be provided.
Description: Current trends in modern psychotherapy are revisiting the ancient use of psychedelics to help people heal. This advanced topics training provides therapists trained in EMDR with the basic information to navigate current trends in the use of psychedelics. Trends include: micro-dosing, macro-dosing, therapeutic use in a variety of treatments, and trauma resolution. Targeting psychedelic traumas with EMDR has its complications as well, so an innovative case conceptualization (Addiction as Dissociation) will be provided to show how it can help clients heal EMDR. Support and treatment insights for application of model and for working with difficult cases are provided throughout the training. The presentation is fully compliant with the Standard 8-Phase Protocol and the Adaptive Information Processing Model (AIP) as written by Dr. Francine Shapiro.
Learning Objectives:
(1) To provide an overview of the history of and current uses of psychedelic therapies.
(2) To explore different client presentations in relation to trauma history and how to assess and evaluate for dissociation.
(3) To describe the basic tenets of the Addiction Dissociation Model.
(4) To introduce psychedelics integration within the 8-phase protocol, AIP model, and Ego State Therapy.
(5) Convey the processes of targeting addiction memory/psychedelic traumas
(6) Incorporate Addiction as Dissociation Model for treatment intensives aspects of recovery, harm reduction, and psychedelic integration into the 8-phase protocol of EMDR Therapy.
3 EMDRIA (10002-124) Credits (pending) and 3 CEs (APA and Ohio Counselor, Social Worker, MFT Board) are included through our partnership
The Institute for Creative Mindfulness (ICM). ICM is an approved EMDRIA credit provider and an approved sponsor of CEs for psychologists.

Details
When: 8/17/22
Time: 1-4pm EST
How much: $95.00 USD
REGISTER: HERE
Presenter: Adam O'Brien LMHC, CASAC
Online and In-person at 255 Lark Street Albany NY 12210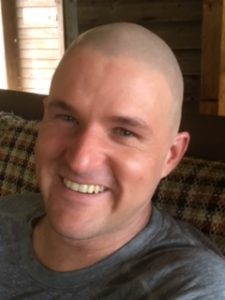 Adam O'Brien LMHC, CASAC is an EMDRIA certified EMDR therapist, Approved Consultant, and EMDR trainer. He is also a Ph.D. candidate in Addiction Studies. He specializes in providing these trauma resolution therapies and trauma-focused treatment for a variety of populations. He is certified in Brainspotting, trained in Progressive Counting, Deep Brain Re-orienting, and is a psychedelic therapist.